As a family-owned company, we have been tasked by our shareholders to ensure through our business activities that future generations will still be able to thrive on the Planet Earth – ideally under even better conditions than the ones we currently enjoy. This encompasses not only the financial element, but also social and environmental concerns as well. The values that the family and the Company share are firmly rooted in the belief that the one thing – running a profitable business – goes hand-in-hand with the other – protecting the environment and engaging with the community.
A stance such as ours does not manifest itself through proclamation, but rather through action. Systematic, consistent action. As a family equity company, we adopt this approach at the earliest stages of value creation: we consider only those investments which already make a positive contribution to the environment and society, or will be able to do so in the future. We engage the companies in our portfolio in an earnest dialogue about sustainability. This report aims to show you just how we go about achieving this.
There are many ways in which Haniel can improve in the area of Corporate Responsibility. Yet running a business also means setting priorities. With that in mind, we again recently asked our stakeholders which issues they consider most urgent. Their opinion converges with our experience: as a portfolio manager, our greatest lever is the ability to set CR management requirements for our divisions and ensure that they are complied with. In this way, we also live up to the principles underpinning our membership in the UN Global Compact. This is because we not only pledge to uphold recognised principles such as human rights, labour standards, environmental protection and the fight against corruption, we also help to propagate them within the Haniel Group.
This enables us to bring our divisions along in our quest for a future that is "enkelfähig" – Our journey will require the courage to take unfamiliar paths. I hope you will join us along the way.
Duisburg, 1 July 2019
Thomas Schmidt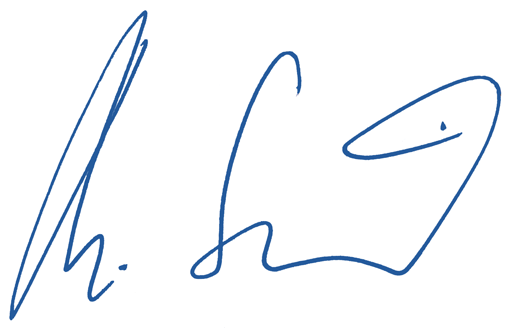 Chairman of the Management Board